Alpha
Teens complete two-year independent scientific research projects at universities as an extracurricular to their high school studies to gain laboratory skills and build networks.

Odyssey
Teens attend four years of select academic classes at universities, parallel with their high school studies, while conducting research in university laboratories.

Idea
Similar to Alpha, teens do independent research projects focused on the humanities and social sciences at universities alongside their high school studies.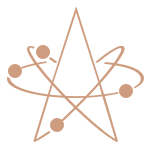 Israel's Science Teams
The Center trains Israel's high school delegations for international Olympiads and competitions, inspiring global relationships and professional connections.

Ascola
The alumni network builds community and connections between those who will continue to contribute to tackling the major challenges of the 21st century.
The Future Scientists Center, operated by Maimonides Fund, partners with academic institutions and companies throughout Israel, as well as with Israel's Ministry of Education and the National Cyber Bureau within the Prime Minister's Office.